WHAT BILLS CAN I PAY VIA PAYGO KIOSKS?
PHONE TOP UP
Top-up your balance on your phone or the one of your friends' on the go. Anytime. Anywhere. All mobile operators are available.
UTILITIES
Stop waiting in queue trying to pay your home bills. Now you can make it easier through PayGo Kiosks. Water, CEB, LECO and other bills can be paid.
INTERNET
Internet is one of the most important things nowadays and you should stay connected 24/7. Pay your internet bills through PayGo and stay online.
INSURANCE
To be sure, you, your family and your property are protected; use our kiosks to pay your insurance taxes on time.
CABLE TV
Now your Cable TV will never be cut off, because you can pay for this service instantly using our application.
TAX PAYMENTS
Do not waste your time in queue in Tax Police. Now all your tax payments can be paid via PayGo kiosks.
Find the nearest kiosk in your area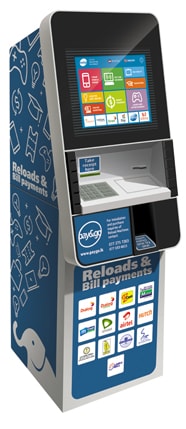 MAKING PAYMENTS NOW IS SO EASY
Through PayGo kiosks, you can now make payments for all services such as Mobile Operators, TV, internet, utilities, insurance, tax payments, donations etc.
By the way, 0% commission is charged.
ADDITIONAL PROFIT FOR YOUR BUSINESS
Place our kiosk at your store, in your office or any other spot and provide your visitors with the opportunity to use the services of electronic payments through our kiosks, which on the other hand gives you a chance to earn some money.
MAKE YOUR OWN BUSINESS WITH OUR SOLUTION
We offer you a complete solution for servicing your customers through electronic kiosks. We are happy to build a network of kiosks according to your requirements and provide technical and software solutions, as well as sales service network.